5 Top Skills for Finance Professionals in the United Arab Emirates
22 Aug, 2022
Revised on 25 August 2023

Are you preparing for:
• A career in finance;
• Transitioning into a finance career; or,
• Advancing in your finance career?
A career change into the financial industry can come with many opportunities and challenges, and most often with potential improvements in compensation and other benefits. However, the industry requires must-have skills, together with knowledge about finance, economics, and accounting that could be gained through certificates such as degrees or professional qualifications, and a deeper understanding of ever-evolving industry technologies.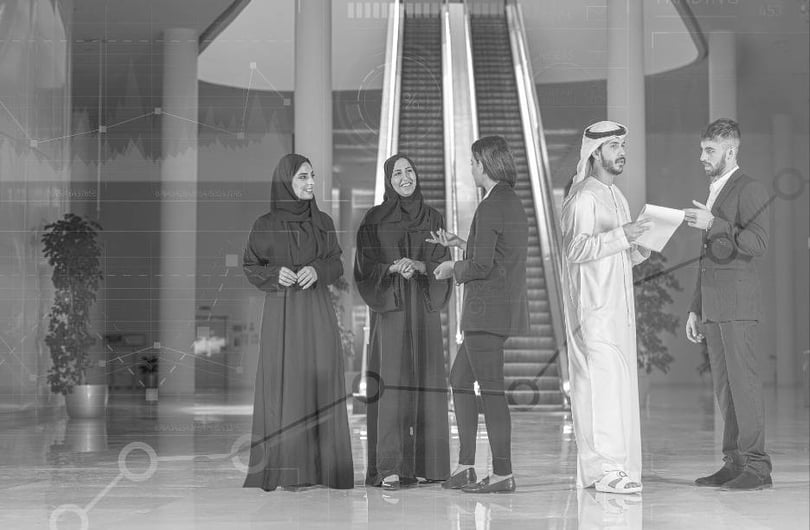 Must-Have Skills That are Valued in the World of Finance
Currently, the finance industry is booming, and careers are aplenty for finance professionals. However, for one to succeed in the finance industry requires having crucial skills beyond having a certificate or a professional qualification. Furthermore, the world of finance is constantly evolving and changing, especially with the emergence of new technologies. In addition, for an expert to remain professionally current, finance professionals must constantly develop their skills to keep up with the industry.

Below are 5 essential skills you need to work in today's financial industry:
1) Insightful Financial Reporting
Being in the finance industry means dealing with vast amounts of financial data. You will gain a competitive edge in the market by being proficient in handling data and insightful in economic reporting. You must possess the ability to comprehend financial data, understand the underlying reasons for the changes in the numbers over time, and then guide the organization to make correct decisions that are based on data. According to the the Michael Page Salary Guide and Hiring Insights United Arab Emirates 2023, a Chief Financial Officer (Finance and Accounting, Investments/Funds) can expect an average monthly salary of AED 82,000 (including basic, housing and transport).


2) Technology
Recent advances in technology have resulted in an increase in the demand for professionals with specific finance tech skills as many tasks are now automated, especially the reporting of financial data. Technology has tremendous implications in finance to help save time, increase work speed, boost productivity, and present financial information in easy-to-comprehend formats.


3) Problem-Solving Approach
Finance is more than just recording and reporting. The data is no good if you are unable to solve problems using the available information. A problem-solving approach helps to predict future financial challenges and allow the organization to prepare for them beforehand. A problem-solving skill portfolio therefore identifies a favourable candidate for financial institutions and other finance-related jobs.



4) Interpersonal Skills
To progress in your career or take on managerial or leadership roles in the world of finance, you must have excellent interpersonal skills. As a financial professional, you will not only be interacting with other institutions, i.e., banks, financial controllers and regulating bodies, but positive relationships must be able to be built and maintained with key stakeholders throughout the organization.


5) Certificates and Professional Qualifications
Entrants to the finance industry will need a degree from a recognized university or professional qualification from an institution that has worldwide recognition. Subsequent high value work experience will then be an added requirement if the corporate ladder is then to be successfully climbed.


Build a Successful Career in Finance with Zayed University
If your professional goal is to kickstart or add a boost to your career in finance, then seriously consider Zayed University's globally recognized Master in Finance.

The program will provide you with the solid foundation in the functions of finance as well as expertise in financial management that you will need in order to succeed in a wide spectrum of senior executive positions in banking, investment, and asset or portfolio management, or a finance function in other non-financial corporations such as corporate finance, financial analysis or consulting. Program courses include corporate finance, international finance and banking, statistics and quantitative methods for finance, Islamic finance principles, financial markets, financial institutions management, monetary policies, asset valuation and applied research to prepare you for productive careers in the financial industry. The program incorporates real-world case studies and practical projects, enabling students to apply theoretical knowledge to real-life scenarios.

Other highlights of the Zayed University Master of Science in Finance include the following:
• In gaining specialized industry knowledge, skills, and experience in multiple disciplines, you will be able to forecast global markets more adequately.
• In gaining a transferable skill set that includes analytical and critical thinking, relationship building, adaptability, and leadership and team management, you will be empowered to take control of your career path.
• Faculty include not only distinguished researchers in finance, accounting, and economics but also leading practitioners in banking, investments, and consulting.
• The program helps prepare you for the globally recognized and highly regarded Chartered Financial Analyst (CFA), Certified Financial Risk Manager (CFRM) or Certified Financial Manager (CFM) exams. Gaining further professional training, knowledge and expertise will help you quickly step up your career game.

• Networking opportunities with industry professionals and fellow students can lead to valuable connections and potential career prospects.
• The UAE's strong and diverse business community translates into exceptional learning and career opportunities for Zayed University graduates.
• You do not need an undergraduate degree in finance to pursue a Master of Science in Finance.


Get Started
Position yourself as a sought-after expert capable of making strategic contributions to your organization and the broader financial landscape. Inquire or apply now for Zayed University's Master of Science in Finance by contacting the College of Business at +971-2-599-3605 dgs.recruitment@zu.ac.ae