4 Key Advantages of Having a Master's Degree
14 Sep, 2022
Graduate studies can be challenging yet rewarding in terms of career progression, earning potential, salary increases, promotion, and gaining new experiences, knowledge and skills. However, these returns also require significant investment in terms of money, time and commitment. Whatever the professional goals, the value of a master's degree is reflected in career advancement and opportunities. However, if it is doubted that a master's degree is worth the investment, here are four advantages to consider: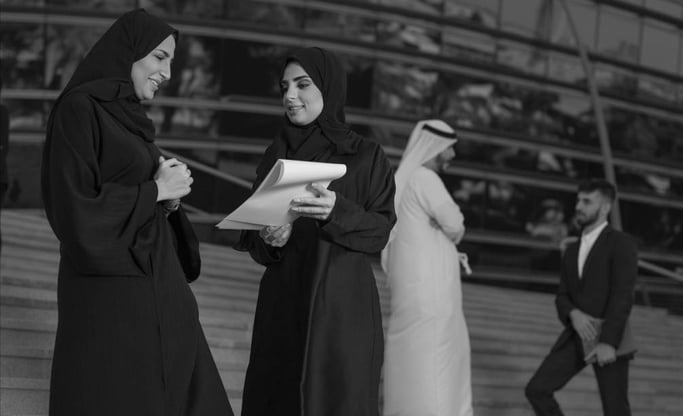 | | |
| --- | --- |
| Practical Knowledge and Skillset | Personal Development |
| The newly acquired knowledge can be immediately applied on the job coupled with a higher level of leadership and management skills. | Self-awareness and self-confidence will have a powerful impact on work relationships and will enhance prospects for ongoing career success. |
| Become an Expert | Building Networks |
| Being recognized as an authority, in relation to a particular field, will enhance a person's career prospects and hence marketability. | With relatively small class sizes at graduate level, there are more opportunities for engagement with diverse professionals. Hence supportive and collaborative relationships within the class are more easily established that will accelerate careers and last a lifetime. |
Invest in Your Future with a Master's Degree from Zayed University
Zayed University is locally accredited and globally recognized, making it one of the prestigious educational institutes in the United Arab Emirates.

Zayed University aims to develop effective leaders and managers of organizations in a rapidly changing global environment. The University offers a range of graduate programs equipped with theoretical concepts, practical, hands-on approaches, and valuable industry insights to help a person to advance in their career. Students learn from internationally experienced faculty - many of whom have expertise in commercial, public, private and voluntary sectors. Given the past success of programs offered, graduates are highly valued in the corporate sector of both the United Arab Emirates and across the Gulf Arab States.


For more information on Zayed University's graduate programs, contact the Deanship of Graduate Studies at +971-2-599-3605 / dgs.recruitment@zu.ac.ae