Pursuing a Career in Counselling Psychology
10 May, 2023
Psychology has become an increasingly important field in the United Arab Emirates (UAE), with a growing demand for mental health services and counselling support to align with the national drive to tackle mental ill-health.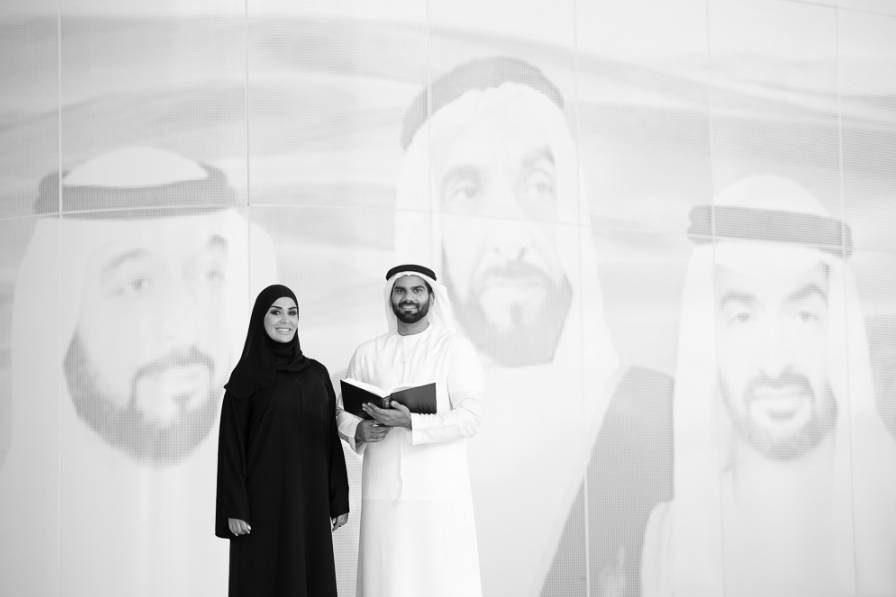 There has been a 25% increase in the number of students enrolling in psychology courses in the UAE over the past few years – making psychology one of the top five most popular courses among students in the country. It is noteworthy that, while clinical psychology has garnered greater recognition in the region, the importance of counselling psychology which has a wider client-reach yet is comparatively less well known. Clinical psychology emphasizes the assessment, diagnosis, and treatment of mental illnesses, whereas counselling psychology prioritizes helping individuals navigate everyday stressors and challenges, such as relationship issues, career concerns, and decision-making.

Although clinical psychology and counselling psychology share common goals, their approaches, client-base and techniques can differ significantly. More particular, counselling psychology is oriented towards fostering a supportive and collaborative relationship with the client, utilizing evidence-based therapeutic interventions to enhance overall well-being and promote self-awareness. Greater awareness and recognition of counselling psychology is essential in the UAE to address increasing levels of mental ill-health concerns and to improve the accessibility and quality of mental health services.


The world has been facing unprecedented challenges, i.e., the

COVID-19 pandemic has exacerbated mental health issues

, especially among women, adolescents and emerging adults. As the need for mental health support becomes increasingly critical, the role of counselling psychologists in providing support and guidance to individuals dealing with a range of issues is gaining more attention. Studies also revealed significant growth in the usage of online therapy applications after the pandemic as more and more people are willing to satisfy their mental health needs digitally.

With an estimated 4.5 million individuals experiencing mental health issues, there is a growing demand for individuals to pursue counselling psychology as a means of contributing to the health and social sector. Therefore, students in the UAE who aspire to make a meaningful contribution to the health and social sector are encouraged to pursue counselling psychology with a sense of purpose and dedication. As the need for mental health support continues to grow, competent and qualified counselling psychologists are instrumental in ensuring that individuals receive the help they need.

During a recent interview, Dr. Lance W Kahn, Assistant Professor from the College of Natural and Health Sciences on the Zayed University Abu Dhabi campus was asked a series of questions regarding the acquisition of skills for a successful career in counselling psychology. Utilizing his expertise in the field, Dr. Kahn provided valuable insights on the importance of hands-on experience, seeking mentorship and guidance, and developing strong communication and interpersonal skills. Furthermore, Dr. Kahn emphasized the need for greater awareness about counselling psychology in the UAE and the role of cultural sensitivity and diversity awareness in the Master of Science in Counselling Psychology program.

Key Takeaways
Counselling psychologists must possess a range of important skills and qualities.

Common mental health challenges faced by adults and how these can be addressed through counselling techniques and approaches.

Key differences and similarities between various counselling approaches for adults from a theoretical and conceptual perspective.

Cultural sensitivity and diversity awareness to address the needs of diverse populations and communities in the Middle East.

Core competencies and skills acquired by graduate students enrolled in Zayed University's Master of Science in Counselling Psychology program.


Counselling Psychology in the United Arab Emirates

The current salaries for counselling psychologists in the UAE range from AED 24,900 to AED 73,300 per month. The salary scale for counselling psychologists can vary depending on several factors such as experience, education, location, and industry.

It has been observed that counselling psychologists working in the healthcare and social assistance industry tend to earn higher salaries, while those working in the government sector may also earn above-average wages.

Experience is another factor that plays a significant role in determining a counselling psychologist's salary scale. Entry-level counselling psychologists typically earn lower wages, while those with several years of experience may earn significantly more due to their reputation and loyal patient-base.

Education level is also an important factor to consider when assessing the salary scale for counselling psychologists. Those with a Master's degree in counselling psychology are likely to earn higher salaries compared to those with an undergraduate Bachelor's psychology degree.

Location is yet another important factor that can impact the salary scale for counselling psychologists. Those working in urban areas with a higher cost of living may earn higher salaries compared to those working in rural areas. For instance, counselling psychologists working in the UAE may earn different wages based on the specific emirate or city they are employed due to variations in the cost of living and demand for counselling services in different regions.
How Can Zayed University Help Students Build a Successful Career in Counselling Psychology?

Zayed University's Master of Science in Counselling Psychology is a highly esteemed graduate degree that equips students with the necessary knowledge, skills, and expertise to apply psychological theories, models and interventions to help adult populations with a range of psychological concerns.

Through a rigorous curriculum, that emphasizes psychological assessment, case formulation, research, and evidence-based intervention, graduates of this program are well-prepared to make valuable contributions to the health and social sector in the UAE and beyond. Additionally, students enrolled in this program will complete two internships, providing them with valuable hands-on experience in the field of counselling psychology. The program culminates with a master's thesis dissertation, which allows students to demonstrate their research and analytical skills. Upon graduation, license-eligible students will possess the necessary knowledge and skills required to pursue a career in counselling psychology.
Admission to Zayed University's Master of Science in Counselling Psychology is now open for Fall 2023. However, early applications are strongly recommended as places are competitive and limited. For more information, please contact the College of Natural and Health Sciences at +971-2-599-3605 / dgs.recruitment@zu.ac.ae