Crafting an Impressive LinkedIn Profile: Your Key to Professional Success
1 Aug, 2023
In today's digitally connected world, LinkedIn has emerged as the go-to platform for professionals to showcase their skills, network with industry leaders, and discover new opportunities. A well-managed LinkedIn profile has become essential for personal branding and career success. Let's explore the importance of LinkedIn in the professional world and delve into the benefits of a well-crafted profile. Join us as we guide you through the steps to build a strong foundation, optimize profile sections, build a professional network, engage with content, and maintain an updated LinkedIn presence.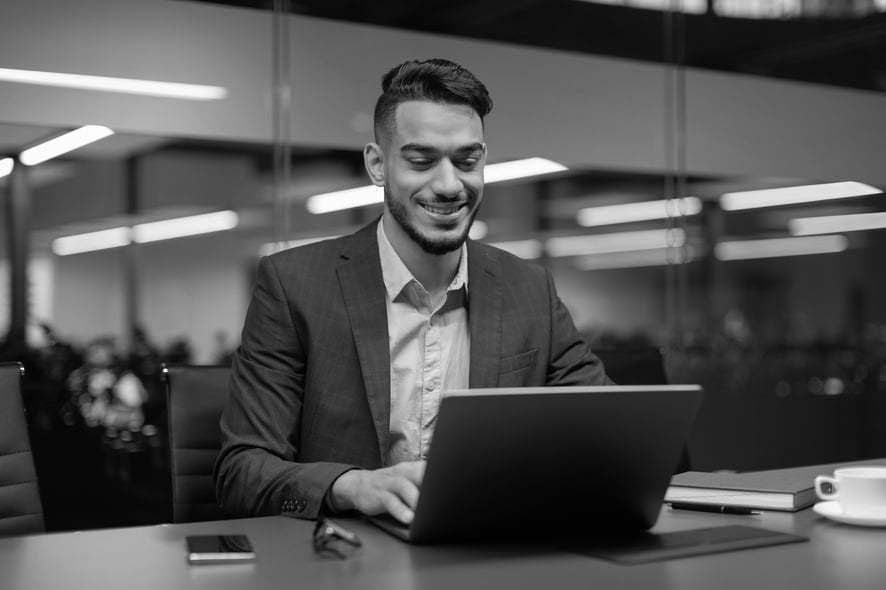 The Importance of LinkedIn in the Professional World

LinkedIn has transformed the way professionals connect, discover job opportunities, and build their personal brand. With over 900 million members from over 58 million registered companies worldwide, LinkedIn provides a powerful platform to establish professional credibility, showcase expertise, and expand your network. Recruiters, employers, and industry leaders actively use LinkedIn to search for potential candidates, making it crucial to have a strong presence on this platform.




The Benefits of a Well-Managed LinkedIn Profile

1. Increased Visibility

A well-crafted LinkedIn profile increases one's visibility among professionals, recruiters, and potential employers, enhancing one's chances of being noticed for career opportunities.

2. Personal Branding

LinkedIn allows one to create a personal brand by highlighting one's skills, experience, and achievements, positioning oneself as an expert in one's field.

3. Networking Opportunities

LinkedIn provides a vast network of professionals from diverse industries. Building connections with industry leaders and like-minded individuals open doors to collaborations, mentorship, and career advancement.

4. Job Search and Career Development

With 75 million businesses and 135,000 schools having active LinkedIn accounts, LinkedIn serves as a powerful tool for job seekers, enabling them to discover job openings, apply directly through the platform, and connect with hiring managers.

Additionally, LinkedIn offers various resources and learning opportunities to aid in career development, i.e., LinkedIn Learning that recommends personalized learning paths based on a professional's career goals and interests. This personalized approach ensures that professionals can focus on areas that are most relevant to their career development and stay up to date with the latest industry trends. The flexible learning format ensures that individuals can make the most of their learning time, maximizing their knowledge acquisition and skill development. Upon course completion, certificates can be added to LinkedIn profiles, showcasing professionals' newly acquired skills and credentials to potential employers and industry peers. The integration with LinkedIn profiles also helps individuals establish their professional brand and highlight their commitment to continuous learning and growth.


Building a Strong Foundation

To establish a strong presence on LinkedIn, it's crucial to start by setting up a professional account and creating a compelling profile that stands out among the professional community.


1. Create a Professional LinkedIn Account

Commence your LinkedIn journey by creating an account using a professional email address. Ensure your profile picture exudes professionalism and customize the URL to reflect your name or professional brand.

2. Craft a Compelling Headline and Summary

Craft an attention-grabbing headline that succinctly communicates your expertise and value proposition. Additionally, devote time to developing a captivating summary that showcases your unique talents, highlights notable achievements, and incorporates relevant keywords to optimize your profile's searchability.

3. Showcase Skills and Endorsements

Accentuate your core skills and seek endorsements from colleagues, supervisors, or clients to validate your expertise. These endorsements lend credibility to one's profile, bolstering one's professional reputation.


Optimizing Profile Sections


It is important to optimize one's LinkedIn profile to get the most out of it. A profile that does not showcase achievements and experiences is not considered as impactful.


1. Highlight Work Experience and Achievements

Provide comprehensive information about your work experience, emphasizing notable accomplishments, key responsibilities, and significant projects. Whenever possible, quantify results to substantiate your impact made in previous roles.


2. Showcase Educational Background and Certifications

Incorporate details about your educational background, degrees, and certifications. Spotlight relevant coursework or projects that demonstrate your expertise and commitment to ongoing professional development.


3. Add Volunteer Experience and Causes

Volunteer work serves as a testament to one's dedication to community engagement. Detail your volunteer experience and the causes you support to demonstrate your well-roundedness and commitment to making a positive impact in the society.


Building a Professional Network

1. Identify and Connect with Industry Professionals

Identify professionals in industry and send personalized connection requests. Engage with their content, participate in meaningful discussions, and cultivate mutually beneficial relationships.

2. Join Relevant LinkedIn Groups

Immerse yourself in industry-specific LinkedIn groups to connect with professionals who share similar interests. Contribute value to these groups by sharing insights, actively participating in discussions, and fostering constructive dialogue.

3. Request and Provide Recommendations

Solicit recommendations from colleagues, supervisors, or clients to showcase your skills and establish credibility. Extend a willingness to provide recommendations in return, thereby strengthening professional connections.


Engaging with Content and Grow Influence


1. Create and Share Valuable Content

Share insightful articles, industry news, or your own thought leadership pieces to establish yourself as a knowledgeable professional. Engage with your connections' content by commenting, liking, and sharing, thereby fostering meaningful interactions.

2. Participate in LinkedIn Discussions and Groups

Actively contribute to discussions within LinkedIn groups and offer thoughtful comments on posts shared by others. Engage in constructive conversations, leveraging expertise to build professional influence.

3. Participate in LinkedIn Workshops and Seminars

LinkedIn organizes various virtual workshops, seminars, and webinars focused on professional development. Actively participate in these events to expand your knowledge, hone your skills, and forge valuable connections.

4. Engage with LinkedIn Features and Tools

Explore and utilize LinkedIn features such as LinkedIn Live, Polls, and Articles to create engaging content and further amplify a professional presence.


Updating and Maintaining a LinkedIn Profile


1. Regularly Review and Update Profile Information

Periodically review your LinkedIn profile and ensure all information is accurate and up to date. Keep a watchful eye on employment details, contact information, and any changes to your professional status.

2. Keep Professional Experiences Up to Date

Promptly update your profile with new professional experiences, including job changes, promotions, or significant achievements. Highlighting recent accomplishments reinforces credibility and demonstrates professional growth.

3. Leverage LinkedIn as a Dynamic Professional Portfolio

Harness the power of LinkedIn by regularly adding new projects, publications, or media to showcase skills and accomplishments. Transform your LinkedIn profile into a dynamic portfolio that reflects an evolving professional journey.

Conclusion

Mastering LinkedIn profile management is instrumental in elevating one's professional presence in the digital realm. By establishing a robust LinkedIn profile, one enhances one's visibility, cultivate a powerful personal brand, forge valuable connections, and unlock exciting career opportunities. Embark on your journey of professional growth with confidence and conviction by optimizing your LinkedIn profile today.