Four Tips for Achieving a Work/Life Balance in Graduate School
18 Nov, 2021
Numerous industries require their employees to have a higher education degree. As a graduate degree can unlock new career opportunities that undergraduate degrees cannot, it is evident how important a master's degree is in almost every corporate industry. However, it can be quite daunting and stressful to take on another responsibility in addition to full time work responsibilities. Studies have shown that graduate students frequently suffer high rates of depression, anxiety, and overall mental stress. This has been heightened by the COVID-19 pandemic – an outcome that has caused thousands of graduate students to put a pause on their academic goals and dreams. In summary, this high level of stress is primarily due to a graduate student's inability to balance work, personal relationships, finances, and academic courses.
Here are four tips on how graduate students can successfully manage life while pursuing a master's degree: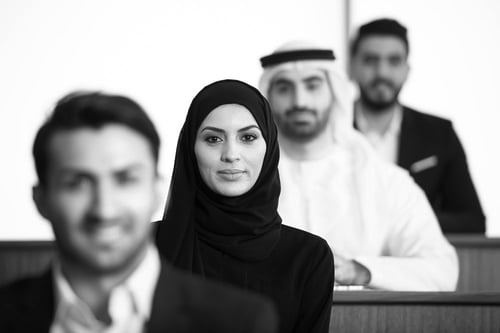 1. Shuffle Your Priorities
It is the norm that graduate students have a lot of tasks to complete every semester. It is therefore essential that, given this scenario, prioritizing different tasks and structuring them based on highest to lowest priority every semester is greatly advised. This helps graduate students to work around their work schedule to ensure important tasks are not missed.
Learning this skill will also ensure that, as an employee, graduates are able to manage multiple responsibilities concurrently and prioritize them while keeping track of other tasks. This process exhibits and generates efficiency and productivity.
2. Manage Your Time
Poor time management is a habit that leads to inadequate organizational skills which causes graduate students a great deal of stress. The average graduate student typically takes on 9 to 12 credit hours of course load which equates to 25 to 30 hours of study time. This load then must be juggled into their work schedule. By developing strong habits of time management, graduate students will complete research work in less time and accomplish work outcomes appropriately.
Time management also gives graduate students extra time to recharge. Many graduate students face the issue of pressure and time crunches because of their inefficient time management skills. Time management is a habit that can be enhanced by setting short-term goals, establishing a routine, organizing weekdays according to the prioritized tasks, and coordinating your time by minimizing disruptions. It has the effect of reducing pressure and stress significantly.
3. Ask For Help
Professors know that graduate students are under pressure. They expect graduate students to seek help when help is needed. Relying on others and asking for help is essential in the graduate student experience. It is not a burden, nor a sign of weakness. It shows signs of strength and resourcefulness.
Asking for help allows graduate students to network within their field which will benefit them highly beyond their degree. Graduate students will have access to more resources and skill sets which reduces the amount of stress on the shoulders of a graduate student and allows them to complete their work effectively.
4. Mental Health And Support System
In 2018, researchers found that graduate students are six times as likely to report experiencing depression and anxiety compared with the general population and subsequently declared a "graduate student mental health crisis" (Evans et al., 2018; Flaherty, 2018). This research highlights the fact that the mental health of graduate students is often overlooked. Many feel overwhelmed with nowhere to look for help and as a result often overexert themselves with unnecessary tasks that just compound the deterioration of their mental health.
The immense academic pressure, concern over landing a job in competitive industries while balancing a personal life, all too often causes graduate student burnout. To avoid such an outcome and the subsequent mental health issues, support must be sought to allow them to reduce pent-up stress and anxiety. A support system can be anyone graduate students feel comfortable discussing current challenges with by communicating with professors, family members and other fellow graduate students. In addition, many universities offer counselling for graduate students to enable them to achieve their highest academic goals in a supportive environment.
In addition to accessing support, there is much that graduate students can do to protect their mental and physical health. This includes having recharge time, a proper sleep schedule, breaks in-between work/research, and socializing with fellow graduate students and folks beyond the university environment. By doing this, it enables graduate students to remain in good shape which in turn improves their work ability and helps to guarantee a successful academic experience.
For more information on or support with balancing your personal and professional life with graduate school, please contact the Deanship of Graduate Studies, Zayed University at +971-2-599-3605 / dgs@zu.ac.ae.
This article was written by Dana Mahmoud Mohammed Murad Alblooshi, a Zayed University Bachelor of Science in Communication & Media final year student who is currently completing her internship at the Deanship of Graduate Studies.