How to Succeed in Graduate School
26 Sep, 2021
Zayed University admitted 75 graduate students for the Fall 2021 semester. These students will register for their courses and embark on a new experience: graduate education. The courses and the pedagogy in graduate studies are different from undergraduate studies. Students are eager to do well, although they might not understand the expectations for this new educational environment. Students who did well in undergraduate programs might find it daunting navigating the demands of a graduate program. This article will cover a few ways to help students get a good start and help them excel.
1. Take Responsibility for a Successful Graduate School Experience
First, students need to realize that they are mainly on their own. Graduate education assumes that students can manage themselves, their time, and be independent thinkers. As such, students need to manage their multiple responsibilities and find ways to navigate their professional, personal, and educational expectations. Students are expected to manage their time by being prepared for classes and knowing all academic deadlines. Professors will not check on students, they just expect them to be prepared by reading, researching, and analyzing information. Students have to learn how to stay organized for graduate school success and need to create a routine that accommodates all their commitments.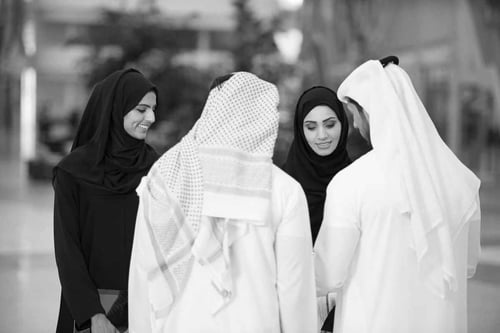 2. Engage with Faculty for Coaching and Support
Second, although there is more independence in graduate school, students do not need to do it alone. Students need to create relationships with professors and fellow graduate students. In graduate school, professors play a different role than undergraduate studies, focusing more on advising and mentoring than instructing and grading. There are many ways to create relationships, including engaging in discussions about class readings before or after class, asking advice on writing and researching, as well as offering to help as research or teaching assistant. Students should not hesitate to discuss their career goals--although these might change with time—as their professors have a great understanding of the field and the industry's requirements. They will also be there after students graduate by writing letters of recommendations or suggesting work opportunities. Overall, professors offer a great source of support throughout a challenging yet exciting few years.
3. Connect with Fellow Graduate Students and Benefit from Team-Based Learning and Support
Fellow graduate students are another source of support. They will live similar experiences and thus will be able to relate to the student's concerns, anxieties, and excitement. Emotional struggles can happen during graduate school and a peer group can alleviate these struggles by sharing a common bond during these years. Fellow graduate students can have discussions about class material that will reveal either misunderstandings or unseen ways of looking at the problem. These students create a sense of community, a sense of belonging, which provide an incentive to persevere during challenging times. Students should take the time to participate in extracurricular activities with their classmates, as well as go out for coffee and lunch. Graduate school is not just about what happens in the classroom.
4. Take Advantage of Zayed University's Library Services and Resources
Finally, graduate students can thrive by getting acquainted with their library and librarians. Students need to learn all the library services available to them to be successful, and the library resources are the key to success. The library offers quiet study spaces (spaces away from family and work), amazing online research resources (academic databases, e-books, inter-library loans, etc.), access to research experts (i.e. librarians), and incredible workshops to guide you through students' major research assignments, from literature reviews to writing a thesis. While students might not visit the library during their undergraduate studies, they learn that spending time in the library will make them more productive as well as successful.
Transitioning into a graduate program is not complicated, but it does take some adjustment. Students should take the time to think about their goals and appreciate that all this time and effort is worth the investment as it only serves to make them life-long learners. This long-term goal can help students focus on the importance of their personal and professional growth.
The Deanship of Graduate Studies would like to wish the Fall 2021 newly admitted graduate students the very best in their future studies. For transition to graduate school support, please contact the Deanship of Graduate Studies at +971-2-599-3605 / dgs@zu.ac.ae.