Important Factors on How to Choose a University for Graduate Studies in the UAE
23 Aug, 2021

Choosing to study a highly regarded educational qualification is one of the most important decisions that can be made given it plays a major role in determining the shape of a person's future. Deciding on the right university for graduate studies is also a decision that should be carefully considered since the university that offers the best program for professional and personal development provides a strong competitive advantage to aspiring senior managers.
In the UAE, there are more than 50 universities with master's degree programs accredited by the Ministry of Education. With such diverse options, the choice of a university needs to be carefully considered to ensure that it matches a potential student's personal and professional requirements, as well as budget.
Factors such as geographical location, profile of students/alumni, career placement record, and scholarship availability and other financial aid options are very important. However, once choices have been narrowed, the final decision on which university to choose will come down to three pivotal factors.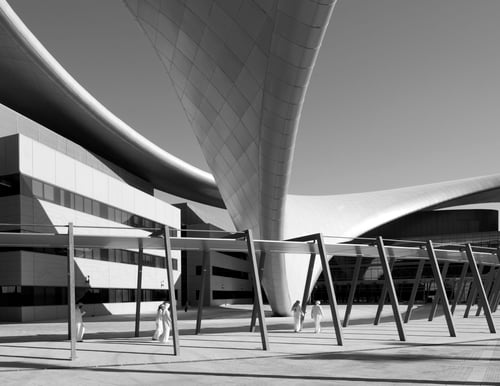 Reputation is one of the most important selection criteria for the choice of a university. There are a vast number of universities offering a variety of graduate programs and that number is growing. Reliable information about the quality of an institution and its graduate programs is difficult to find and often inconsistent. Given the considerable financial and personal investment that graduate studies require, making the right choice with thorough research is therefore crucial.
Within higher education, accreditation plays a major role in identifying institutional quality. Accreditation is an international acknowledgment and recognition of quality assurance according to certain strict regulations and standards set by a reputable independent external agency. It is a very important identifier for potential students given that employers take into consideration the accreditations attaching to the university that students have graduated from. More than this, graduates from accredited universities are more easily able to enrol in recognized doctoral programs if they wish to at a later stage.
One of the universities that is the pride of the UAE is Zayed University. Founded in 1998, it is a nationally and regionally recognized leader in educational excellence and innovation, proudly bearing the name of the founder of the nation — the late Sheikh Zayed bin Sultan Al Nahyan, whose leadership legacies continue to guide and inspire the nation. Zayed University has a rich tradition of academic excellence as well as regional and international accreditations as evidence of its innovative approach to education. From renowned organizations – be it government, business, or industry – the university is also well-known for producing quality graduates thus making students of Zayed University sought-after candidates for employment.
Zayed University is licensed and accredited by the Commission for Academic Accreditation (CAA), which is the quality assurance and accreditation body of the UAE Ministry of Education. Zayed University is also accredited by the Middle States Commission on Higher Education which provides international credibility, thus ensuring that graduate degrees are valuable, relevant, and worldwide recognized for further education and employment in private and public-sector organizations.
The quality of a university will partly be determined by the quality of its faculty. The reputation of Zayed University is built on the international credentials and expertise of its world-class faculty members who are recognized for their academic accomplishments and industry experience. For example, Zayed University's Master of Science in Information Technology (Cyber Security) is delivered by a mix of internationally qualified faculty who have built a stellar reputation for their groundbreaking research. They have also experienced industry security and cyber-forensic practitioners who deliver a program that has a rich theoretical foundation combined with a strong laboratory component.
With a reputation for quality education and focused research, Zayed University attracts highly qualified academics with real-life practical experience. For example, students in Zayed University's Master in Diplomacy and International Affairs are taught by former diplomats.
Researchers have noted a strong correlation between quality instruction, student learning, and student retention. At Zayed University, faculty offer thought-provoking lectures and stimulating classrooms discussions in a challenging and supportive educational environment. The low faculty-to-student ratio also gives students not only accessibility to faculty but the opportunity to connect and create close relationships with faculty by working on research projects and other professional experiences.
Graduate Programs Offered
Graduate programs are ideal for job seekers with bachelor's degrees who want to enter the workforce after graduation. Programs are also designed for professionals who want to make a career change, use the degree for career advancement, enhance skills in their current positions or pursue a doctoral degree. Once a career choice has been made, it is time to synchronize this with a graduate program that will match – one that will develop interests and help personal and professional goals to be achieved.
Presented with such a wide range of graduate program opportunities and so many excellent choices, thorough research has to be conducted on various aspects of graduate programs such as the curriculum, learning outcomes, and program duration and delivery format.
This research can be narrowed down by selecting the focus of a graduate program, i.e. a general or specialist master's degree program, or an MBA. For example, Zayed University's Master of Science in Finance takes a more general approach and prepares students for successful positions in banking, investment, and asset management or any finance position in private and public sector organizations. On the other hand, graduate students enrolled in Zayed University's Master of Arts in Communication have a choice to specialize in either Strategic Public Relations or Tourism and Cultural Communication, which can help to further develop a student's depth of expertise to be recognized as an authority in relation to one of these areas.


People, Program and Place Matters


Graduate studies is hard work but a potentially transforming and life-changing experience. The rewards, however, are there in abundance. If you are convinced that graduate studies is right for you, then please consider all that Zayed University has to offer.


For more information on Zayed University's graduate programs and admission requirements please contact the Deanship of Graduate Studies at +971-2-599-3605 / dgs.recruitment@zu.ac.ae