Mastering Soft Skills Competencies for Graduate Programs
23 Jan, 2023
A master's degree represents a significant level of education and acquired knowledge and is often a prerequisite for many professional careers. The qualification is evidence of a student's hard work, dedication, and ability to learn and master complex information.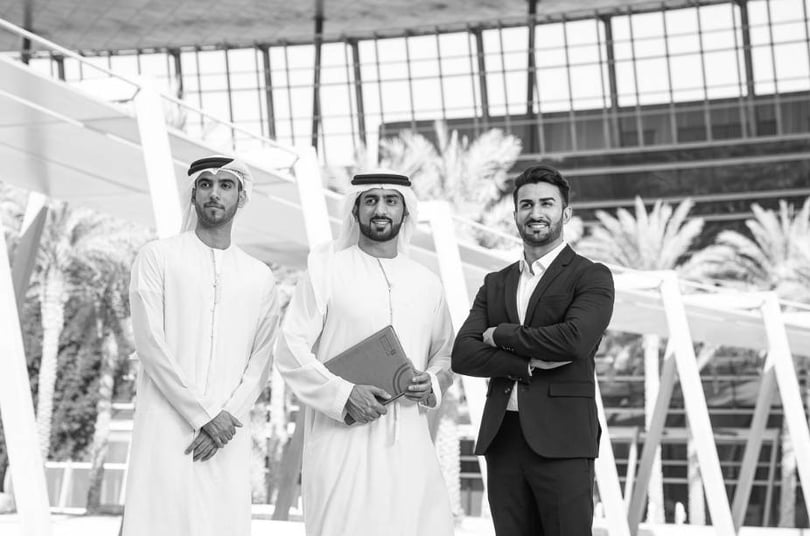 There was a time when having a master's degree guaranteed graduates a worthwhile job. Today, that is no longer the case as graduates and job seekers are having to provide more than just a graduate degree as an indication of job worthiness. Corporates are increasingly citing that soft skills (non-technical skills that impacts one's performance in the workplace) and emotional intelligence (EQ) (understanding and managing one's emotions as well as recognizing and influencing the emotions of others in the workplace) are all important ingredients for success in today's workplace.

According to Dr. Gaelle Picherit-Duthler, Acting Dean of Graduate Studies at Zayed University: "As graduate students prepare for a fast-changing global workplace, they need to be equipped with skills that enable them to analyze, communicate, collaborate, and lead in a future that can be uncertain due to the increase in AI and other disruptive technologies. Moreover, graduate students with strong soft skills will have an edge over others in the corporate arena".


Importance of Soft Skills in the Corporate World
Graduate students primarily focus on achieving their program's technical goals therefore overseeing the importance of developing a set of soft skills. Research from Harvard University, the Carnegie Foundation and Stanford Research Center, reveals that a strong command of soft and people skills make up 85% of career success. The remaining 15% comes from technical skills and industry knowledge.

As organizations expect their leaders and managers to be competent communicators, problems solvers and analysts, and to possess great relationship building skills, they consider soft skills necessary, if not more important, than technical skills when hiring and promoting employees. LinkedIn's Global Talent Trends 2019 report states that 92% of talent acquisition professionals believe that soft skills are as important or more important to hire for than hard skills.


Soft Skills for Leadership Development
As a graduate with an aspiration to taking on a leadership role in one's career, it is fundamental to make a strong impression in the workplace from the start. Employees with excellent leadership skills will be able to fact track their management careers for success.


Although there are several soft skills required by employers, acquiring the following soft skills will prepare graduate students for leadership positions:
1) Problem-Solving Skills
According to the National Association of Colleges and Employers Job Outlook 2022 survey, problem-solving skills were the most sought-after soft skill in 2022. The survey indicates that 86% of employers look for problem-solving skills on student resumes.

Problem-solving skills refers to the ability to identify, analyze and solve problems promptly and effectively. To be effective at problem solving, however, a person also needs to master other key soft skills such as analytical and critical thinking skills.
2) Effective Communication Skills
Effective communication is the ability to convey ideas clearly and persuasively, both verbally and in writing. It also includes the ability to listen actively which is essential when working in a team to achieve a common goal. Mastering strong communication skills will help one to minimize misunderstandings and conflicts.
3) Team Building Skills
A leadership role often requires one to effectively influence, motivate and persuade others in a team to achieve common goals. Some of the most important teamwork skills that employers seek in candidates are clear communication, active listening, reliability and conflict management skills.
4) Emotional Intelligence (EQ)
The Emotional Intelligence Research Survey 2019 by Capgemini reports that 52% of companies take into account emotional intelligence skills when hiring for senior management roles. The five competencies of emotional intelligence that are critical for a successful leader are motivation, self-awareness, self-regulation, social skills and empathy. By mastering one's emotional intelligence, one can all too often successfully advance one's career.
Zayed University's Graduate Programs and Soft Skill Training for Leadership Positions
Graduate programs provide an excellent opportunity for students to develop essential soft skills. As Dr. Gaelle Picherit-Duthler concludes: "Most students are interested in pursuing a master's degree to advance their careers and obtain leadership positions. Graduate education does help students advance their career however the most important learning outcomes focus on the development of soft skills, such as teamwork, leadership, analytical, critical thinking, communication, and problem-solving skills".

Several of Zayed University's master's degree programs are designed to prepare students to develop these competencies. The coursework offers students different opportunities to analyze data, write reports, synthesize information, present research in front of various audiences, or work case studies. For example, one of the learning outcomes for the Master in Diplomacy and International Affairs is to prepare students "to assess, critique, and analyze the political, economic, historical and social forces affecting events in various areas of the world". The Master of Arts in Communication prepares students "to communicate complex information effectively and deliver professional presentations in written, verbal, digital and integrated formats".

With numerous research papers, group projects, and oral presentations, graduate students practice these skills regularly. At the end of their 18 or 24-months program, students graduate not only with academic credentials but also with a set of soft skills that will ensure a successful career in a leadership position.


If you need to further develop your soft skills to complement your graduate degree with the aim to excel in your career, a good starting point would be to apply to a graduate program offered by Zayed University. For more information, contact the Deanship of Graduate Studies at +971-2-599-3605 / dgs.recruitment@zu.ac.ae