The Difference Between Undergraduate and Graduate Education
4 Apr, 2022
The expectations in graduate programs are different from undergraduate programs. There are four important differences.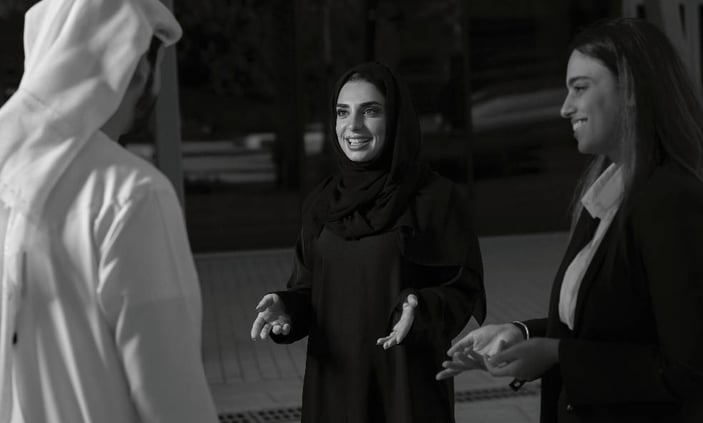 1. Graduate Coursework and Teaching Methods are Less Structured
Graduate courses tend to have less structure and more independence. With this, it is important for graduate students to continually monitor their progress and seek help from their professors, advisors, and the Deanship of Graduate Studies, if needed, at an early stage. Other assistance can be gained from the Graduate Student Handbook on the Intranet and hence students need to know how to access this resource.

The type of course work is also quite different. Graduate students will develop different and more rigorous competencies compared to undergraduate coursework. This includes the requirement for more reading, more writing, more research, more critical thinking, more problem solving, etc.

2. Less Emphasis on Grades
Grades matter less in graduate school. Instead, integrity and the quality of students' work will determine graduate students' success. Many graduate students have become used to having high GPAs in their undergraduate programs and hence were assessed to be high performers at that level. That is one of the main reasons they were admitted to a graduate program. The grading system is different at graduate level given almost all students earn As and Bs, making the CGPA less important. Graduate education is about intellectual engagement, and a high value is placed on the learning outcomes.

3. Learning New Skills
Time management and communication skills are essential for graduate students. Students need to manage their time and identify their priorities in terms of how much time is be allocated to study whilst balancing work and family life. To create an adequate support system, students must also learn how to effectively engage and work with their classmates, professors, and/or research advisor.


4. Professional Development
Graduate education is about professional development. Graduate students will understand the importance of on-going professional development from the beginning of their graduate program. Students do not just grow through classes but by conducting research and presenting at conferences. If they write a paper for a class, they don't just stop there. Students tend to coordinate with their professors to submit their research to a conference or publication.

Overall, students enroll in graduate programs because they want to learn, develop new skills, discover new ideas, and create new knowledge that will have an impact in their workplace or their personal life. This passion for learning leads to a new level of intellectual engagement so innovative ideas can be developed and applied to the professional environment.


Zayed University's Graduate Programs
Complementing Zayed University's undergraduate programs are graduate programs that are armed with nearly two decades of unrivalled education excellence to develop exceptional leaders and highly effective managers.

Admission to the Master in Diplomacy and International Affairs, Master of Arts in Communication, Master of Legal and Judicial Studies, Master of Science in Finance, Master of Science in Information Systems Management and Master of Science in Information Technology (Cyber Security) programs is now open and scholarships are available for males and females of all nationalities.

To inquire or apply for graduate program admission in Fall 2022, contact the Deanship Graduate Studies before the application deadline of 26 June 2022 at +971-2-599-3605 / dgs.recruitment@zu.ac.ae