The Power of Counselling Psychology: Navigating Adult Mental Health in the United Arab Emirates
16 Aug, 2023
In recent years, the United Arab Emirates (UAE) has witnessed a growing awareness of the complexities surrounding adult mental health. A 2020 study revealed that a staggering 57% of people in the UAE suffered from at least one mental health disorder. Recognizing a lack of mental health support by experienced professionals, Zayed University took the pioneering step to introduce the first master's degree in counselling psychology in the UAE. This initiative was not only in response to the increasing demand for professional mental health services but also a testament to the nation's commitment to ensuring the well-being of its adult population.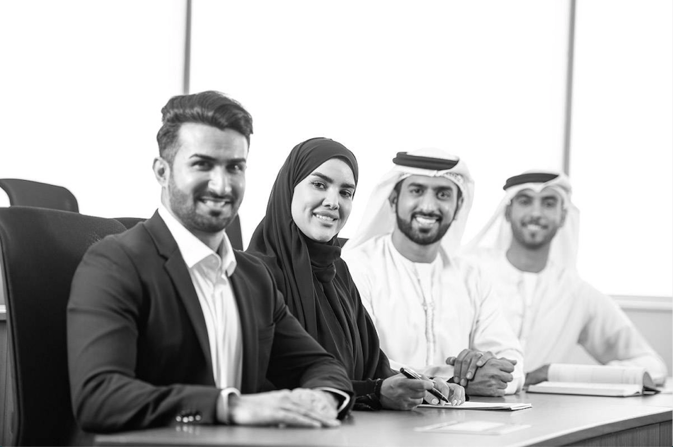 Modern Mental Health Challenges
Adult mental health is no longer a topic whispered in hushed tones. As societies globally grapple with the stresses of modern life, from work pressures to societal expectations, the mental well-being of adults has taken centre stage. The challenges faced by adults, be it in personal relationships, professional environments, or societal roles, have underscored the need for specialized attention and care in this domain. Globally, mental disorders affect approximately 450 million individuals, and one in four people will experience a mental health issue at some point in their lives (Carbonell et al., 2020; WHO, 2017). Additionally, over 26 million individuals across the world have been identified with serious mental conditions.

Government Initiatives in the United Arab Emirates
- National Strategies
The World Health Organization (WHO) reported a suicide mortality rate of 6.4 per 100,000 population in the UAE in 2019, indicating the gravity of the situation. With only 1.65 psychiatrists per 100,000 population in 2017, there's a clear need for more specialized professionals. However, the UAE government, in its visionary approach, has been proactive in rolling out initiatives specifically targeting adult mental health. From establishing state-of-the-art mental health facilities to launching awareness campaigns, the nation has been at the forefront of ensuring that its adult population receives the necessary support and care. These initiatives not only highlight the government's commitment but also set a benchmark for other nations to emulate.
- The Impact of COVID-19
The global pandemic, COVID-19, brought with it a myriad of challenges, with adult mental health being one of its most significant casualties. The UAE, like the rest of the world, witnessed a surge in cases of anxiety, depression, addiction and other mental health disorders among adults, research suggests. The isolation, uncertainties, and the overarching fear of the virus exacerbated the already existing adult mental health concerns, making it a national priority. In the face of the pandemic, the UAE government showcased agility and resilience. Rapid response teams were set up to address the burgeoning mental health crisis among adults. Tele-counseling services were launched, ensuring that those in need had access to professional help during lockdowns. Furthermore, nationwide campaigns were initiated to destigmatize mental health issues, encouraging more adults to seek help without fear of judgment.


Global Perspective on Mental Health
- International Initiatives
Globally, nations have been awakening to the importance of adult mental health. Countries like Canada, Australia, and the UK have rolled out comprehensive mental health programs, focusing on early detection, intervention, and sustained support. While the UAE has made commendable strides in addressing adult mental health, there's always room for growth. By studying and collaborating with international counterparts, the UAE can integrate best practices, innovative therapies, and cutting-edge research into its own framework. This global perspective ensures that the nation remains at the forefront of adult mental health care, offering its citizens nothing but the best.

- Mental Health in the United Arab Emirates

The Current State of Mental Health in the United Arab Emirates

Despite numerous initiatives, the UAE continues to face challenges in its adult mental health landscape. "The local mental health scene is clouded by various challenges, including shortage in service providers, fragmentary regulations, and social stigma." However, with the concerted efforts of the government, institutions like Zayed University, and the general populace, there is hope on the horizon. "The UAE Government is regularly undertaking new measures to address mental health issues and reduce the stigma associated with it. The country's mental health promotion strategy involved endorsing "The National Policy for the Promotion of Mental Health in the United Arab Emirates'' guidelines. The government also come up with many initiatives for Emiratis and expatriates by giving them access to mental health services and support as required".

The Role of Counselling Psychology

Counselling psychology emerges as a beacon of hope in this scenario. With its focus on understanding, preventing, and relieving psychologically based distress, it offers the tools and strategies to address the unique challenges faced by adults. In the UAE, where the societal fabric is a blend of tradition and modernity, counselling psychology provides the nuanced approach required to address adult mental health effectively.

The Role of Education in Counselling Psychology

Counselling psychology is a field that requires ongoing learning, keeping one's knowledge and skills relevant over time. Upskilling to a master's degree in counselling psychology can provide professionals with a well-rounded education and can prepare them with the credibility and expertise for a more impactful and fulfilling career in higher level positions and private practise.

Zayed University's Master of Science in Counselling Psychology stands as a testament to the nation's commitment to adult mental health. As the first and only program of its kind in the UAE, it offers a rigorous curriculum, blending theoretical knowledge with practical experience. This program not only equips students with the knowledge and specialized skills to address adult mental health challenges but also instills in them a sense of purpose and commitment. Dedicated, internationally experienced, and highly qualified faculty bring a diverse range of skills and perspectives to the field of counselling psychology, enriching the educational experience for students, and broadening the understanding of cultural nuances in therapy. Their unique insights and experiences contribute to a more comprehensives and global approach to counselling practises.

The curriculum is meticulously crafted, bearing in mind the unique challenges faced by adults residing in the UAE. From understanding the cultural nuances that influence mental health to the latest therapeutic techniques, the program offers a holistic education. Special emphasis is laid on real-world scenarios, ensuring that graduates are not just well-informed but also well-prepared. Students participate in a series of role play activities in the state-of-the-art observation suite to ensure that they are well prepared to practice. They also undertake two intense internships of 300 hours to further develop their skills and boost their confidence to deliver a range of therapeutic approaches with clients to support the growing need of people who require treatment. Students also undertake an independent research project whereby they conduct a novel project to better understand research processes and all students will be encouraged to publish their findings.

Graduates will be eligible to apply for a license to practice with the Department of Community Development (DCD) in Abu Dhabi and/or the Community Development Authority (CDA) in Dubai. With the increasing demand for mental health professionals in the UAE, they will find opportunities in hospitals, private clinics, corporate settings, and even in research. Their specialized training will ensure that they are not just sought after within the UAE but are also recognized and respected globally.


Conclusion

Counselling psychology plays a crucial role in promoting mental health in the UAE by providing individuals with a safe and supportive space to address their emotional, psychological, and behavioural challenges. It also helps reduce stigma around mental health issues, foster self-awareness, emotional intelligence, and communication skills, and offer effective coping strategies. This can lead to improved performance, enhanced relationships, and increased adaptability in the face of change. Overall, counselling psychology supports upskilling by promoting a holistic personal development and facilitating the acquisition of essential life and career skills. The demand for qualified counselling psychologists continues to grow as mental health awareness increases. Making a positive impact on other's lives can lead to a fulfilling and rewarding career.

Contact the College of Natural and Health Sciences at +971-2-599-3605 / dgs.recruitment@zu.ac.ae to inquire about Zayed University's Master of Science in Counselling Psychology program. Early application is strongly encouraged.