The Role and Importance of Zayed University Graduate Alumni
24 Aug, 2021
June 2021. This is the end of the academic year and more than 100 students graduated with their master's degrees at the conclusion of the academic year 2020-2021 from Zayed University. Most will celebrate their academic achievements surrounded by friends and family and then will get ready to move on with their professional life.
Even though they have graduated, these students will always be a part of the university and from the graduation event be termed alumni. As alumni, they will benefit from their relationship with the university by being part of an alumni network as well as having continued access to many resources.
However, one of the most valuable roles for alumni is to continue their support to the academic institution by serving as alumni or brand ambassadors, role models and providing professional advice and expertise to current graduate students.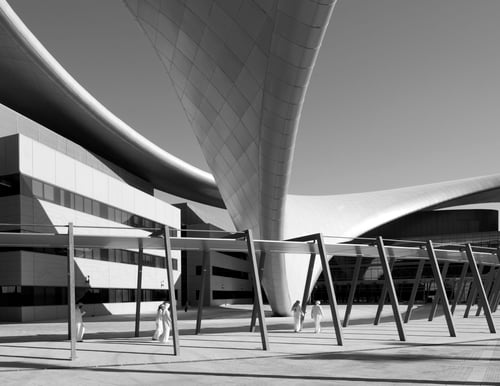 Professional Networking Platform and Job Placements
One of the most important benefits for alumni is networking opportunities. Alumni networks provide long-term value to students by giving them access to professional resources. Networking leads to developing contacts in their professional community as well as exchanging valuable information to develop career opportunities.
It is common for alumni to support each other by either giving professional advice or providing access to employment. As alumni, students relate to one another by sharing a common educational experience. As of now, Zayed University has graduated 2,382 master's degree students who contribute to a strong network of alumni. These students work in private and public sector organizations, and they all value the reputable education they received at Zayed University.
Career Guidance and Resource Support
Another advantage for alumni is their continued access to career-building tools at the university. Alumni are usually offered exclusive job opportunities, webinars, networking events, and library resources. In addition, when alumni are seeking to pursue a PhD program, they might need access to the library and faculty's expertise to write their doctorate proposal. These resources can only be found at a university and hence can provide an invaluable support system for alumni who are seeking to change careers and/or who need advice on to how to grow into their careers.
Career Mentoring and Advice
It is considered that, however, the most important part of being an alumnus is to give back to the education community by serving as mentors, volunteering, and supporting the career needs of enrolled graduate students, i.e. internships and career opportunities. Graduate students enjoy interacting with alumni who provide them with a glimpse of what professional life can look like after graduation.
Alumni provide credibility and justification that success is a true possibility. Experiences can be shared, and advice can be more easily accepted as guidance and inspiration by students. Alumni can also contribute by being guest speakers, industry experts and research partners in projects with the university, as well as by serving on advisory boards for colleges and hence contributing to curriculum development.
Zayed University values the contributions of alumni and their involvement in graduate programs. As new graduates, alumni are encouraged to look for ways to maximize the potential of their degrees as well as give back to their university.
Zayed University Alumni Association
The Deanship of Graduate Studies and the Student Careers and Alumni Department support the interests of graduate alumni and celebrating their success and other outstanding achievements.
Those Zayed University graduate alumni members who would like to share a success story or their professional achievement, make an announcement, advertise a job opportunity or promote an event in the Graduate Post or on the ZU Alumni LinkedIn Group, should contact the Deanship of Graduate Studies at +971-2-599-3605 / dgs@zu.ac.ae or the Student Careers and Alumni Department at +971-2-599-3397 / +971-4 402-1885 / alumni@zu.ac.ae for assistance or more information.