Top Four Reasons Why You Should Pursue A Master's Degree
6 Sep, 2023
Revised on 5 Sep 2023
For the past year, the coronavirus pandemic has pushed many of us to rethink our daily lives, such as working and studying from home, family time, socializing, professional opportunities, etc. It has been a time for reflection in terms of what is important and rethinking our life's goals. For some people, this could be the ideal time to pursue graduate studies. Here are the top four reasons why one should seriously consider enrolling in a master's degree in 2021:
Rapid Advancements in Digital Transformation
The world of work is changing as we constantly hear about digital transformation, automation, knowledge society, artificial intelligence, etc. With these changes, the skills required to find employment are also changing; increasingly focusing on social, technological, and higher cognitive skills.
According to McKinsey Global Institute, future jobs will require:
41% more critical thinking skills;

77% of job tasks will require science and mathematical skills; and,

26% of administrative jobs will be lost.
On the other hand, in the United States of America, occupations that require a master's degree are projected to grow 16.7% through 2026, compared to only a 7.4% growth rate for occupations not requiring a master's degree.
Newly created jobs will require new skills and necessitate significant investment in upskilling and reskilling young people and adults. According to the World Economic Forum, it is anticipated that in the next five years, half of all workers will require some upskilling or reskilling especially due to the rapid pace of technological change.
The world we live in calls for graduates with an in-depth understanding of our dynamic environment and evolving trends so that they can generate action in the form of initiative, proactivity, and solutions. This is also consistent in the UAE as preparations are made for the "Toward the Next 50". To facilitate the success of this vision, residents should prepare to lead in a new world of work and thus contribute to a knowledge-based society in the UAE, the region, and internationally. The essential skills required for this can be harnessed at Zayed University, given its graduate programs prepare professionals for senior leadership positions in both private and public sector organizations.
Earning a master's degree is one of the most important investments an individual can make in his or her career. Whether the goal is to assume greater responsibility, make a transition within one's current organization, or bring additional knowledge and a broader global perspective to one's career over the long term, master's degree students gain distinct and immediate career advantages.
When it comes to advanced and expert job skills which are sought after in times of economic uncertainty - and that will likely be in high demand in a post-coronavirus world – critical thinking, complex problem solving, innovation, leadership, and technology skills top the list. To advance one's skills set, stay relevant, and in demand to succeed in one's career, one should commit to a lifetime of learning. To enable this, Zayed University offers graduate programs that equip students with the knowledge, tools, and leadership skills needed to succeed in an era of global competitiveness and technological advancements.
When students invest in graduate education, they indicate their passion for the discipline and as well as readiness to tackle challenges. Earning a master's degree is evidence of dedication, intellectual talent, ability to solve complex problems, persistence, ambition, and the desire to achieve. All these characteristics are sought-after qualities for students interested in pursuing senior leadership positions. Furthermore, graduates who can demonstrate success in graduate education that requires stamina, discipline, and teamwork are typically fast-track individuals identified by their organizations as having the skills and potential to become global leaders.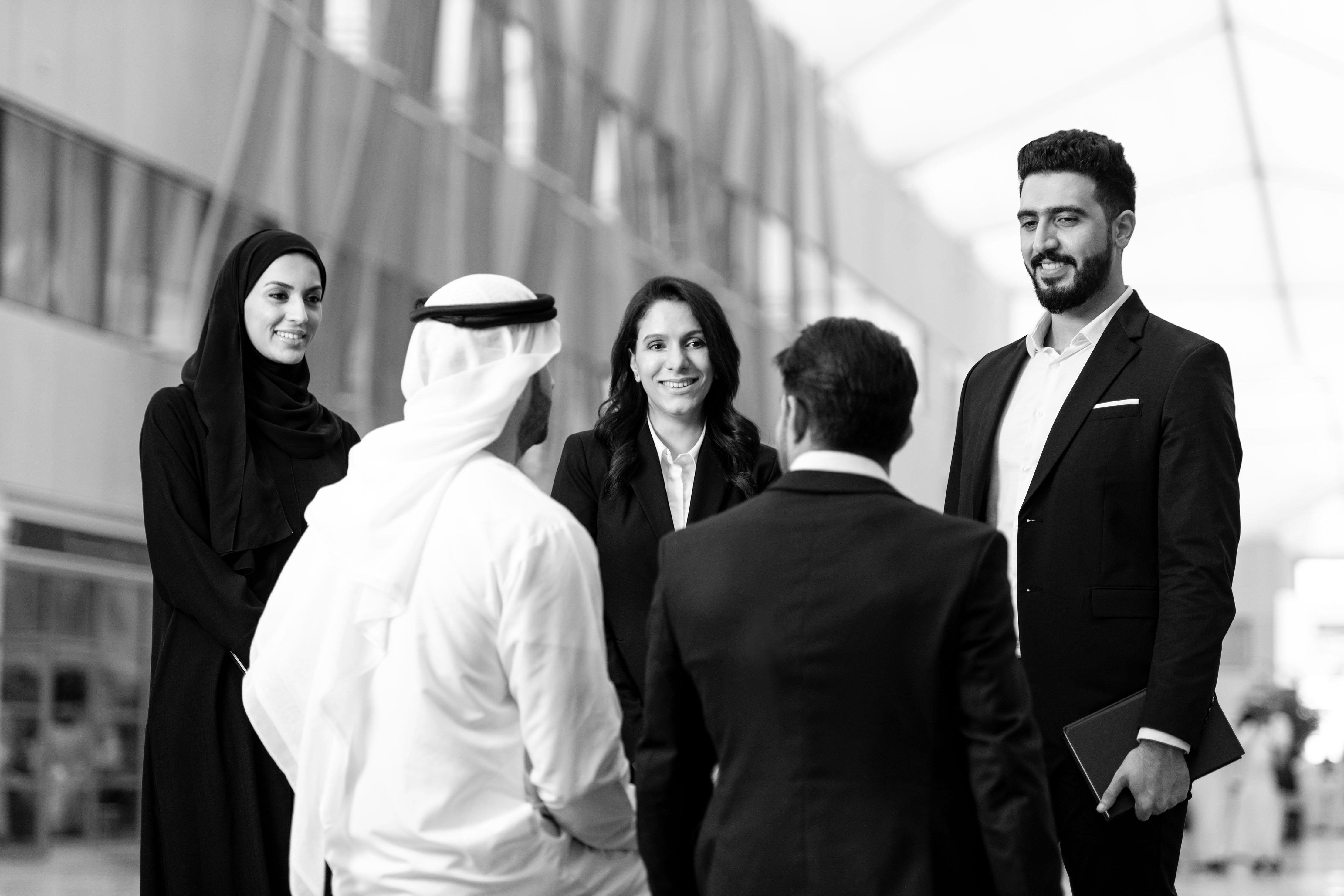 Surveys show consistently that a master's degree bolsters students' careers and increases their earnings. Advanced degree holders, in general, earn a much higher annual salary than those with a bachelor's degree. A study by Georgetown University found that college graduates with a bachelor's degree earn an average annual salary of $61,000 (224,050 AED) over the course of their career, while those with a graduate degree earn $78,000 (286,290 AED) annually. These numbers offer clear evidence that completing a master's degree can make a positive impact on one's financial situation. Although the cost of pursuing a graduate degree can be high, the long-term financial gains are evidence of a solid investment decision made at an earlier time for most people.
To offset the cost of graduate education, universities offer assistantships, awards, bursaries, discounts, loan schemes, and scholarships, making graduate school an affordable option in today's uncertain economic climate. Zayed University is committed to helping graduate students to afford their education by offering financial support including academic merit and alumni scholarships as well as corporate discounts.
Making The Most of The Post-Pandemic Economic Boom
Economists expect a period of strong economic growth in the post-coronavirus period with businesses resuming and investments picking up. After suffering from a downturn, industries soon will gain momentum and so will job market growth. Pursuing a graduate degree can assist students with the necessary skills and competencies to make the most of job opportunities.
With employers counterbidding for employees with the right skillset, graduates will have a good chance of finding highly paid jobs. Therefore, graduate students now should capitalize on the upswing that the future of work poses with earning a master's degree.
Preparing for Graduate Studies at Zayed Univesity
For those ready to embark on the path of pursuing graduate education, Zayed University offers globally recognized graduate programs with a broad blend of cutting-edge courses and research to match the individual needs and ambitions of participants.
Effective workplace skills are highly valued in today's competitive market because those armed with the ability to embrace change, apply innovative ideas, and adapt to a dynamic environment are candidates for success. Zayed University's portfolio of academically challenging graduate programs in business administration, communication, diplomacy and international affairs, finance, information systems management, information technology and cybersecurity, and legal and judicial studies offered on Zayed University's campuses in Abu Dhabi and Dubai is centric to this foundation.
Each program is designed to support the development and enhancement of specific and transferable skills to prepare students so as to meet the demands of managing in a constantly changing world of work. Accomplished professionals can enhance their managerial effectiveness and leadership abilities without interrupting their careers. Future career success always requires an initial positive decision and, in this scenario, that step is to sign up for world-class education at Zayed University and successfully grasp the leadership role you deserve in a changing world of work.
To inquire or apply for graduate program admission, contact the Deanship of Graduate Studies at +971-2-599-3605 / dgs.recruitment@zu.ac.ae or visit the website www.zu.ac.ae.