Ways to Break Through the Career Plateau
17 Oct, 2021
Revised on 5 September 2023

While the beginning of the decade was unprecedented, leading to job scarcity, economic hardships, and lack of better opportunities in terms of work, it opened the way for digitization to grow and disrupt industries. With the rampant adoption of technology and its unabated acceleration, the only way for any business today to survive is to transform. And the transformation begins with the propellers of any organization – its employees.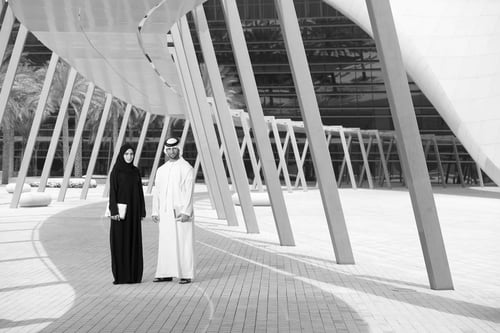 The Importance of Reskilling and Upskilling


The demand for specific skills and expertise to perform future jobs is crucial for the successful rebuild of the workforce after the pandemic and this demand continues to grow. So does the need for technology talent to support automation, digital transformation, and information technology implementation initiatives. The top skills and proficiencies that are also rapidly rising in prominence include critical thinking and analysis, negotiation together with complex problem-solving, and skills in self-management such as active learning, resilience, stress tolerance and cognitive flexibility.
With some companies now operating 100% remote, and others opting for a hybrid model of working, upskilling employees with these acquired skills assist organizations to make the most of the post-economic boom and thus maximize growth opportunities.
On average, companies estimate that approximately 40% of workers will require reskilling of six months or less and 94% of business leaders report that they expect employees to acquire new skills on the job, a sharp uptake from 65% in 2018. That said, the increasing competing forces and skill shortages have opened a massive window of opportunity for employees to reskill or upskill to fulfil employment needs in the ever-growing business economies. While reskilling is about learning a new set of skills to pursue a different job or change a career path, upskilling is about learning additional skills or improving existing abilities to complement or enhance one's current job role for job growth or better job prospects.
A report by LinkedIn also highlighted the growing demand for reskilling and upskilling in 2021 with companies investing millions - even billions - in "future proofing" their employees, seasoning them with the skills needed for the new world of work. For example, JPMorgan Chase added the tidy sum of $350M to their $250M plan to upskill their workforce. Amazon is investing over $700M to provide upskilling training to their employees while PwC is spending $3B to upskill 275,000 employees over the next three to four years - the mantra of the program being "New World, New Skills." It's a multi-year investment that includes elements almost any company can develop and in return it helps employees to become competent in a technology-driven world, and assists an organization to have a well-equipped, cross-trained workforce gaining a much significant competitive advantage.
However, while many organizations invest time and resources in offering virtual learning sessions, short-term training modules, sabbaticals, mentoring, shadowing, and tuition reimbursement to their employees, the question "is this enough" remains unanswered.
It has also been argued that what working professionals need today is a complete business environment simulation to help them better assess real-time problems, develop industry-relevant skills and leverage the technological revolution to mitigate organizational or departmental challenges - all factors that educational institutions are capable of offering and especially at the graduate level. Pursuing graduate studies provides a pathway to well-paying career opportunities given such studies not only hone professionals in technical skills but also soft skills that significantly improve collaboration, networking and critical thinking efficiencies.
The Role of Zayed University in Reskilling and Upskilling


As the UAE's development of a knowledge-driven economy will greatly depend on the availability of a highly qualified and motivated workforce, the region's leading educational institutions are leaving no stone unturned to aid the transition. For example, graduate programs offered at Zayed University not only cover nuances of business intelligence and technology, information systems and digitization but are well-crafted in line with the evolving needs of the real world. They are designed to help students develop skills necessary for career advancement whilst contributing towards national economic growth and a progressive environment.
There are several ways universities can take the lead on employee reskilling and upskilling. Zayed University strongly upholds the reskilling and upskilling agenda through its graduate programs that tackle new and emerging business challenges together with the demands of a very diverse learner cohort.
Learning Path for Undergraduate Students

Zayed University's graduate programs are ideal for job seekers with bachelor's degrees who want to enter the workforce after graduation. Also, individuals considering a career change, after they have obtained their bachelor's degree, can obtain a master's degree in a different field than their bachelor's degree. For example, candidates who do not have to have an educational and work background in the field of finance can pursue a Master of Science in Finance.
Multidisciplinary Master's Degrees and the Development of Transferable Skills

Zayed University has a rich tradition of academic excellence as well as regional and international recognition for its innovative approach to education. From renowned organizations - be it government, business or industry - the university is also well-known for producing apt graduates, making students of Zayed University sought after candidates for employment. Bearing in mind ongoing industry demands, Zayed University offers multidisciplinary master's degree programs, i.e. the Master of Science in Information Systems Management and Master in Diplomacy and International Affairs that not only fit graduate students' particular career objectives and personal interests but also train participants to think across disciplines and domains of knowledge and experience.
Zayed University is dedicated to cultivating highly effective leaders with world-class management capabilities to enter top management positions. Effective workplace skills are highly valued in today's competitive market because those armed with the ability to embrace change, apply innovative ideas and adapt to a dynamic environment are obvious candidates for success. Zayed University's portfolio of academically challenging master's degree programs is centric to this foundation.
Graduate programs are designed to support the development and enhancement of specific and transferable skills to not only help students make strides towards better career prospects, improved earning potential, job security and increased employability but also make it possible to switch from a less rewarding career to one more so. For example, students can define their personal and professional objectives by tailoring their Master of Legal and Judicial Studies program with elective courses. In the Master of Arts in Communication, students can study options in Strategic Public Relations and Tourism and Cultural Communication. Upon graduation, students will thus have a depth of knowledge and expertise to be recognized as an authority in relation to a specific function.
Flexible Course Offerings

The expectations of graduate studies are high and require participants to balance the demands of a career and family with rigorous academic programs which can be challenging. To accommodate working professionals and to address the work-life balance, flexibility at Zayed University is maximized through a dynamic format that blends the best aspects of traditional classroom learning with internet-enabled distance learning.
If you want to expand your expertise within your skillset or if you want to expand your knowledge and learn new skills in a field of study that is well-crafted to the evolving needs of the real world, contact the Deanship of Graduate Studies, Zayed University at +971-2-599-3605 / dgs.recruitment@zu.ac.ae