Writing a Graduate Resume for Career Success
27 Mar, 2023
As a recent graduate, the process of developing a well-crafted resume and then applying to potential employers for positions can be challenging. According to statistics, 24% of employers spend less than 30 seconds considering a resume. This means that one gets only 30 seconds to make a great first impression and demonstrate one's value as a potential candidate.

A resume is an ideally two-page document that provides a glimpse of one's skills and experience. Given it is one of the most important tools in one's job search arsenal, it must be top-notch. This article provides good tips that should be followed to create a well-crafted graduate resume.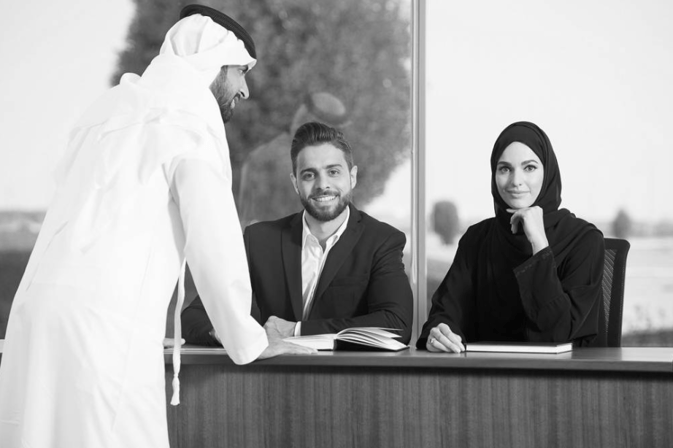 Choosing the Right format
When crafting a resume, graduate students have a variety of formats to choose from. These include chronological vs functional resumes.

Chronological resumes list work experience in reverse chronological order, highlighting the most recent jobs first. Functional resumes focus on skills and achievements rather than work history, This style of resume is useful for applicants who may have had a gap year after college or has limited work experience. A combination resume is a hybrid format that combines elements of both chronological and functional resumes, emphasizing both skills and work experience in a cohesive and effective manner.

The ideal resume format for graduate students relies on an individual's circumstances and the job they are applying for. Generally, a chronological resume is a good choice for graduate students with a strong research portfolio or work history. Such a resume enables them to showcase their relevant work experience and demonstrate a clear career trajectory.

For graduate students who are switching disciplines or have minimum to no job experience, a functional resume can be a better choice. This resume structure can garner the attention of potential employers by highlighting accomplishments and soft skills in hand.


Highlighting Education
As a recent or soon-to-be graduate, your education is evidently your most significant asset. Including relevant coursework, projects, and academic achievements on your resume depicts your knowledge and expertise in your field of study. Moreover, highlighting a strong GPA, graduate scholarships, and other academic achievements demonstrate that you have been dedicated to your studies.
Emphasizing Relevant Experience
Since graduate students often do not have extensive work experience, it is important to highlight any relevant research experience obtained during a master's thesis, internships, and part-time jobs that relate to the desired position. List the competencies acquired or mastered through those years. By accentuating these experiences, graduate students can prove their ability to apply theoretical knowledge to real-world scenarios, and therefore potentially excel in the potential job role.

Including Professional Memberships and Certifications
Holding a relevant certification or license is an added advantage as it displays one's proactive approach and commitment to continuous learning. These certifications also provide evidence that one possesses the necessary credentials to excel in the role. Graduate students with certificates are highly valued by employers because they convey the idea that the candidate is willing to adapt to new trends and advancements. This is a sought-after quality in today's fast-changing employment market.
Soft Skills Are Just as Important as Technical Skills
Graduate students often overlook soft skills when crafting resumes when crafting resumes. According to statistics, 61% of companies consider soft skills to be equally as important as hard skills when evaluating resumes. Highlighting soft skills alongside technical skills is crucial as it showcases interpersonal and communication skills, adaptability, and the ability of a candidate to collaborate in a team environment.
Highlighting Language Proficiency
Highlighting language proficiency is crucial on a graduate resume. This is particularly so in the United Arab Emirates where Arabic, English, and Hindi/Urdu are the top three languages spoken by expatriates. If a job candidate is proficient in more than one of these languages, highlighting it can certainly provide them with a very competitive edge over other candidates.
ATS-Compliancy
Nowadays, the majority of companies use Applicant Tracking Systems to screen and filter resumes. For these employers, if a resume isn't ATS-compliant, it most probably won't even be considered. To ensure one's resume passes the initial screening process, it is strongly suggested that one uses relevant industry keywords, avoids unnecessary and unprofessional images and graphics, and ensures formatting is clean and consistent.
Graduate Resume Formatting and Design Tips
Proper formatting and design are essential for an effective graduate student resume. Use clear headings, bullet points, and an easy-to-read font to enhance readability. Try to keep it to a maximum of two pages and include a professional picture to improve credibility. As an aid to creating an impressive resume, there are several best resume-building tools available in the UAE. These include Resume.ae, Bayt, and Laimoon. These online platforms offer resume templates, professional advice, and editing services that seek to ensure one's resume is top-notch.
Conclusion
By following the fundamental tips mentioned in this article, graduate students can create a strong ATS-compliant resume that showcases their education, relevant experience, certifications, soft skills, and language proficiency. Leveraging online platforms can also aid in creating an impressive resume.

It goes without saying that obtaining a graduate degree from a renowned university such as Zayed University adds value to a graduate resume. Reputable programs such as those offered by Zayed University provide research-led programs and facilitate skill levels in graduate students that prepare them for leadership in the industry they hope to make a major difference in.


For more information about Zayed University's graduate programs, contact the Deanship of Graduate Studies at +971-2-599-3605 / dgs.recruitment@zu.ac.ae